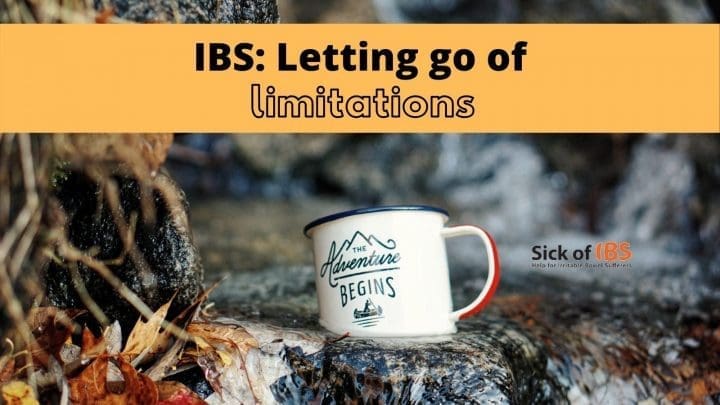 IBS: Let go of limitations! I wanted to share this story with you about limitations. It's about a person that truly inspires me. And I think he will inspire you too.
Why? Because sometimes with IBS we can deeply feel that life is working against us. That we have no choice but to accept those limitations and suffer.
Jon isn't just anyone. As well as being incredibly smart, Jon also received a superpower from his parents that many of us have not received.
It could be what is stopping you moving forward with your IBS, so make sure you read right to the end!
Jon's story
I'm including Jon's amazing story because it is truly inspiring.
Not to make you feel bad about your own progress with your IBS. But to consider your IBS and let go of limitations.
But to highlight what made it that Jon could break through limitations – and why it is so hard for many of us.
Jon Morrow is a smart and REALLY successful blogger, and lives in a paradise setting in Mexico. He got fed up being condemned to earn $700 a month, so he changed country.
What's so amazing?
Jon can't move his body from the neck down, and has been fighting to stay alive since he was a young boy. He does all his work using a PC and a microphone.
If you want to read Jon's story, it's here, told by himself.
If you look further into Jon Morrow's story, as I have, you will learn something really important about him:
A really valuable gift came along with this immensely challenging physical condition.
He was brought up by 2 very supportive parents:
A mother who gave him lashings of love and support, moving mountains to keep John in a regular school and see all he was capable of;
A father that took on 2 jobs to pay for all the medical care John needed. He didn't tell Jon (he found that out later). His father just willingly and selflessly did that to give him the very best chances of living.
What if support were key?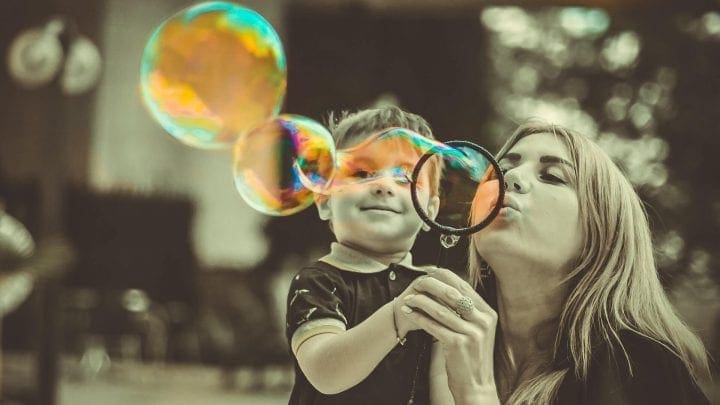 John is a really smart guy. His story is amazing. But I believe he has the resolve to push further than the limitations imposed on him because he was given such a solid firm belief in himself, as well as heaps of love and undying support.
He was not made to feel limited, weak or different. He was not criticized, ignored, or made to feel that he would never be worth anything, or do anything properly.
That experience gave him a superpower. And he has used that deep-rooted resolve inside him, along with a huge dose of courage, to move forward in a hugely challenging situation to go further than the limitations imposed upon him.
Did you get that kind of support when you were growing up?
Do you have that deep-rooted sense of being deeply loved, unconditionally supported and cherished?
If you have IBS, then probably not.
Did you feel unsafe and a little different as a child – and were not loved and supported by your caregivers in the way that you needed?
Maybe adults dominated you or pushed you around, making you feel angry and resentful. And alone?
Maybe they still do, and you don't understand why they are so selfish and unreasonable?
Maybe you feel sensitive, too sensitive for this world?
I hear you! But don't let that keep you where you are! Self-awareness is key!
IBS: Let go of limitations & build your superpower
IBS: I let go of limitations – and found my way out!
My path out of IBS included bursting these bubbles of difficult past emotions and events, and letting it all go.
We can't change the past. However we can change how we feel about it.
We can let the emotions out, and even get a new perspective on our past.
Sounds scary?
It was emotional for sure. But such a RELIEF!
The scariest part was about putting my trust in someone and allowing them to support me. It felt totally foreign and unsafe.
Once I released the past I could start filling myself up with what I had missed. Building my own superpower.
Limitations I thought I had started lifting. Even my relationships with other people became so much less painful.
It opened up new perspectives, new choices – and unexpectedly even a life free of IBS. Even long-term food intolerance healed.
Those stuck past emotions were part of my IBS triggers. And they are always part of my clients' IBS triggers too.
7